Becoming a Summer Intern with North Carolina Cooperative Extension Service gives you the opportunity to scout careers in agriculture, food systems, nutrition, youth development, community development, family and consumer sciences, natural resources, and environmental science. Get paid, gain knowledge on careers available, build your resume, and help communities. Our summer-long internships are credit-hour-eligible. So besides learning about your career options, building your resume and helping better your community, you can also earn college credit.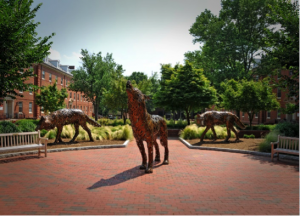 North Carolina Cooperative Extension is looking for students who feel they can make a difference and change their world.
Do you have:
The desire to pursue an Extension career?

An interest in serving your community and genuine interest in people?

The desire to continue to learn and grow professionally?

The aspiration to work as part of a team?
Can you:
Lead, teach, motivate, and communicate others?
If you do, they are interested in YOU!
https://www.ces.ncsu.edu/internships/how-to-apply/
The link has more information about the internship, FAQs, and more.